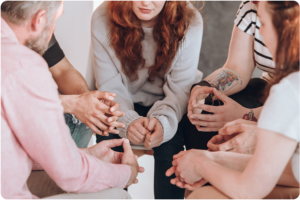 A February 18, 2015 article by Jason Amos of the Alliance for Excellent Education notes that "The national high school graduation rate for the Class of 2013 was 81 percent—the highest ever recorded, according to new data released on February 12 from the U.S. Department of Education (ED). The rate is up from 80 percent for the Class of 2012 and 79 percent for the Class of 2011."  (http://all4ed.org/articles/the-big-80s-u-s-national-high-school-graduation-rate-hits-all-time-high-of-81-percent/).
According to a November 2015 feature by Emma Brown of the Washington Post, "The U.S. high school dropout rate has fallen in recent years, with the number of dropouts declining from 1 million in 2008 to about 750,000 in 2012."  In addition, the number of high schools in which fewer than 60 percent of freshmen graduate in four years declined significantly during the same period.  According to Brown, "The new dropout data is not surprising because the nation's high school graduation rate has been steadily rising.  Eighty-one percent of the Class of 2013 graduated on time, the highest since states began calculating rates in a uniform way in 2010."
Despite the encouraging numbers, the sad side of the story is that, each year, 750,000 U.S. students do not complete high school.  There are numerous reasons students drop out and there is no simple solution to the problem.  There is, however, often a common denominator amongst high school dropouts – many of them have not been successful in the traditional one-size-fits-all classroom model.
In an effort to retain at-risk students and bring back those who have dropped out, a growing number of high schools are offering non-traditional programing using digital learning approaches.
Instructional Models 
"Differentiated instruction" is a method of designing and delivering instruction to best reach each individual student. GSN's digital curriculum offerings make it possible to address diverse student needs through individualized instructional models. Students can progress at their own pace, taking as much — or as little — time as necessary to master the material.
"Direct instruction" using GSN courseware incorporates multimedia — in the form of images, audio, video, animations, and interactive elements — along with instructional text, to provide students with multiple concept representations and a focus on individual learning styles. Multiple assessment models help students gauge their understanding and improve performance while charting progress and skill development.  Unit-level diagnostics allow students to move quickly over material they have previously mastered.
"Instructional scaffolding" is a teaching model based on providing sufficient one-on-one support to students when new concepts and skills are first introduced.  "Scaffolding" can be used in various contexts, including task modeling, giving advice and providing individual coaching to students.  Scaffolding supports are gradually removed as students become more capable of independence in a learning environment. GSN courseware incorporate "scaffolding" where appropriate and useful, in order to support academic success for all students, including those who have not been successful in traditional programs.
Global Student Network's digital curricula includes:
Foundations courses – meet the needs of students who are not prepared for grade-level academic challenges and need to develop basic skills in math, reading, and writing before tackling high school academic courses.
Literacy Advantage courses – integrate literacy scaffolding to support below-proficient readers in mastering required content in high school math, science, English, and social studies.
Core courses – meet the needs of a range of students as they endeavor to master rigorous content and earn credits toward graduation.