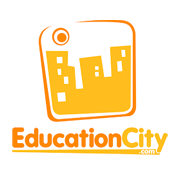 Education City, an Edmentum™ product, has been added to Global Student Network's (GSN) constantly expanding educational product offerings.  Education City is designed for pre-k through 5th grade homeschool students and offers engaging and fun content directly aligned to national standards.
Make Learning a Fascinating and Motivating Game of Discovery!
Education City's animation tools and dynamic interface transform the learning experience. Through the use of fun educational games in the form of online activities for children and interactive resources for parents, Education City has become "the fun way to learn for children."  Education City students can access a wide selection of courses – anytime and anywhere.  Education City courses are offered from a single online platform and include:
Language arts,
Math,
Science, and
Computing.
Education City provides entertaining student learning activities in an online format used worldwide.  Vivid animation paired with exciting gaming options creates an educational experience that motivates students.
Education City combines animated video tutorials and critical thinking activities.
Technology-enhanced activities to assist students in using higher-order thinking and problem-solving skills
Rich animation offerings that transform learning into stories that engage students in understanding higher-level concepts.